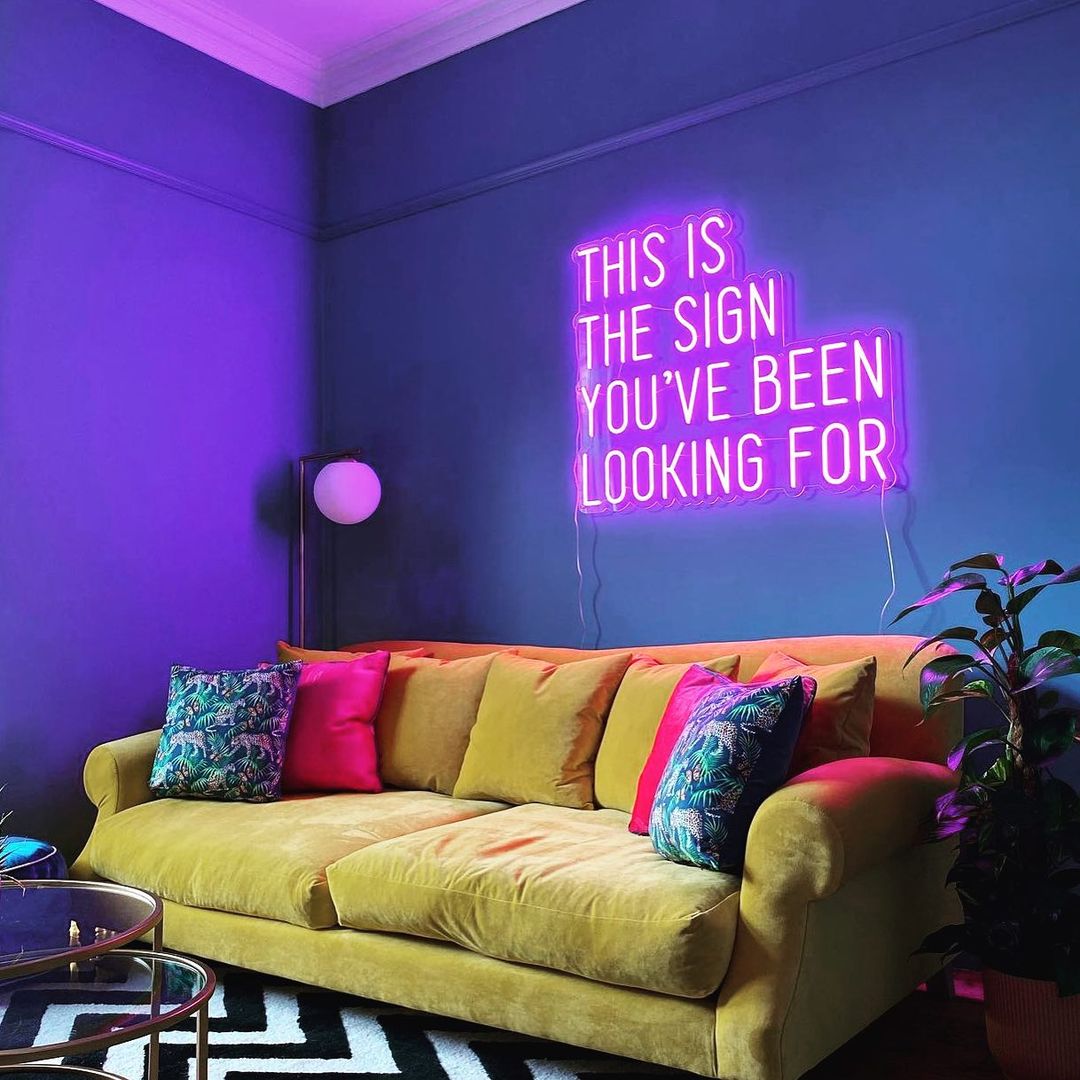 Getting a custom LED sign, has never been easier!
Let us light up you vibes with quality LED signs for home, business, weddings, events, & more.
Design your own
We're making a commitment to our customers - best quality, best price.
Why choose us?
Customized LED Signs

All of our LED signs are custom designed by us, and can be altered to your specifications, size and colors. We can make any LED sign you want, in any fonts and a wide selection of colors.
Low Energy, High Brightness

Our LED signs are both economical and ecologically friendly. They have low energy consumption and a 50,000+ hours lifespan.
Easy to Install

Our LED signs are mounted on high quality, clear acrylic backboards, stands or boxes. Backboards feature pre-drilled holes for easy wall mounting, and are ready for mounting, right out of the box.
FREE Worldwide Shipping

Standard orders takes 7-14 Days* in Shipping Time only.

We ship WorldWide!

* For USA,AU,EUR,UK & Canada.
12 Months Warranty

We offer the latest LED flex technology which is both stronger & lighter than glass neon. All of our signs come with a 12-month manufacturer warranty covering faulty items.
Don't just take our word for it!
Regular price

From $119.00 USD

Regular price

Sale price

From $119.00 USD

Unit price

per

Regular price

From $119.00 USD

Regular price

Sale price

From $119.00 USD

Unit price

per

Regular price

From $239.00 USD

Regular price

Sale price

From $239.00 USD

Unit price

per

Regular price

From $239.00 USD

Regular price

Sale price

From $239.00 USD

Unit price

per

Regular price

From $119.00 USD

Regular price

Sale price

From $119.00 USD

Unit price

per

Regular price

From $119.00 USD

Regular price

Sale price

From $119.00 USD

Unit price

per

Regular price

From $239.00 USD

Regular price

Sale price

From $239.00 USD

Unit price

per

Regular price

From $119.00 USD

Regular price

Sale price

From $119.00 USD

Unit price

per

Regular price

From $119.00 USD

Regular price

Sale price

From $119.00 USD

Unit price

per

Regular price

From $119.00 USD

Regular price

Sale price

From $119.00 USD

Unit price

per